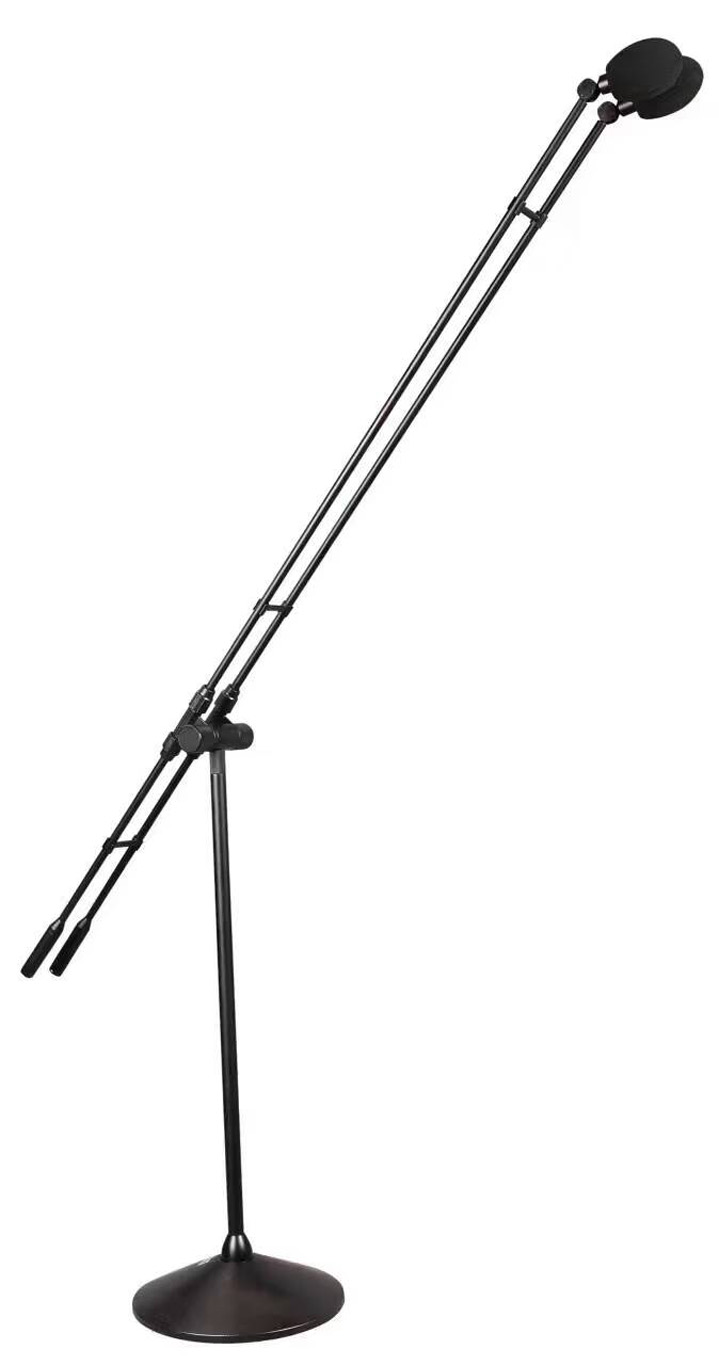 Floor Standing Dual Condenser Microphone for Specch Lecture Chorus Conference
It adopts the structure of slender rod and rotating sound head 120 degrees, with strong pickup ability, low noise, low distortion and supercardioid directivity to balance the output.
Suitable for choirs, lectures and lecture halls. Exquisite appearance, can be adjusted up and down, convenient and practical.
Specification:
Energy conversion method: Condenser
Polar pattem: super-cardioid unidirectional
Frequency response: 80-20000Hz
Signal to noise ratio: >65dB
Output Impedance: 200Ω Balance
Sensitivity: -30dB
Reference pickup distance: 10-60cm
Supply voltage: 3V/48V
Consumption current: 2mA
Color: black frosted paint
Material: Zinc base alloy
Cable length: 8m