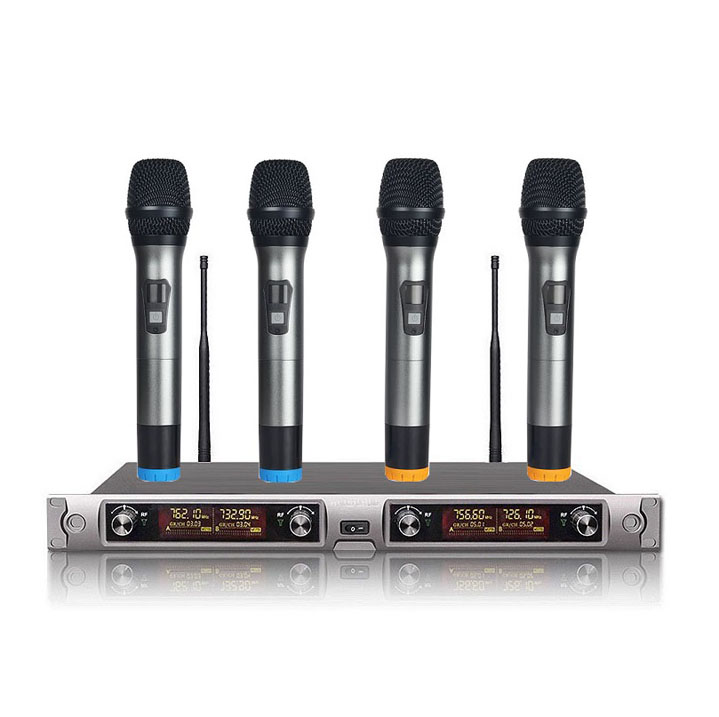 Model: BL-4000-4H Professional UHF wireless Handheld microphone system (Fixed frequency)
Features:
UHF 1X4 Channel reveiver,PLL Frequency digital synthesis.
4 microphone wireless conference system
Builtin feedback inhibition cicuit
Hight-fidelity cartridge module.
Infrared carrier-frequeency synchronization.
Super anti-jamming circuit design.
Super-low background noise.
Scope of application: KTV, parties
More than Four units can work together at the same time!
Packing information: 55 X 35 X 15 CM
Gross weight: 6 KG
Technical Specifications
Main Function

Transmitter

Receiver

Frequency Range

UHF 730-830Mhz

Trasmitter power

10mW

Power Supply

AC100~240V/ 45-60Hz

Channel

1X4

Modulation

FM

External

16~20V

Frequency Stabilization

<±30ppm

Maxnum Deviation

±50KHz

Power Consumption

5W

Dynamic Range

>90dB

High Harmonic

More than40dB(with carrier)

S/N Ratio

>90dB

Total Harmonic Distortion

<0.5%

Battery Voltge

AA1.5V×2

P/N or F

>80dB

Frequency Response

40Hz~20KHz ±3dB

Battery Life

6 hour

N Ratio

>80dB

Audio Output

Separate type: 0~±500mV

Mix type:0~±300mV

Power Switch Noise

Provide with perfect switch noise deducted circuit

Receiving Sensitivity

5dBu(SINAD=20dB)
4 Channels Wireless Handheld System BL-4000-4HH
4 Channels Wireless Headset Microphone BL-4000-4HS04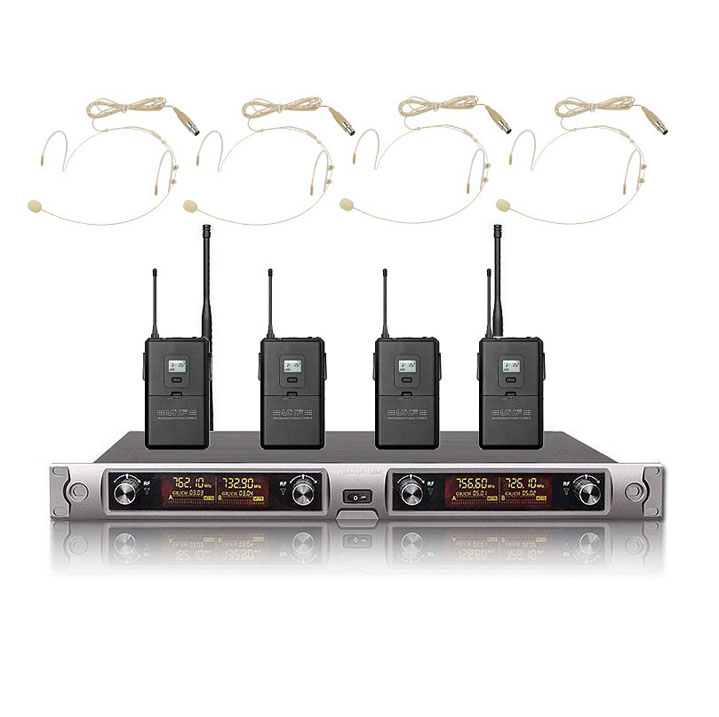 4 Channels Wireless Lavalier Microphone BL-4000-4LP03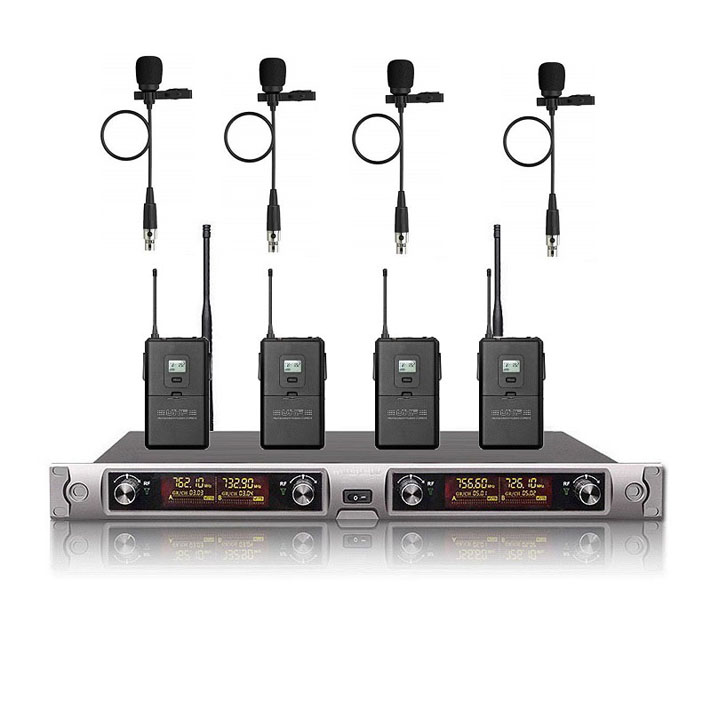 4 Channels Wireless Conference Microphone BL-4000-4GM