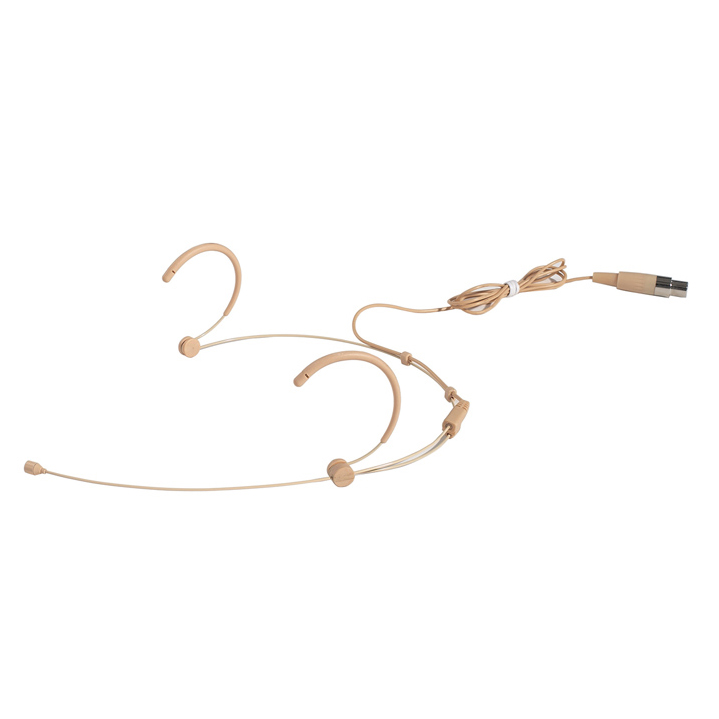 Beige Headset Microphone BL-HS32
Product Description
Diameter 4mm super-micro design with omnidirectional function, innovative headworn micoffers aflexible, lightweight bracket, the user will feel comfortable to fit it even with glasses. Suitable for interviewer,and performing entertainers and commercialexhibition etc area which are seek high quality as well as consistency performance.
Features
●Lightweight design, for long time adorn.
●With smooth steel made ear-hang which can firmly wear,even with glasses.
●Omnidirectional condenser cartridge, excellent effect for its sound revert.
●All the metal surface are special treatment, gorgeous in texturize.
●two colours for choice; classical black, and skin-like.
●Kind of plug for choice, make a convenient for Launch System.
●Fineness gift box, in favor of protective keeping.
Technicial parameters
Polar pattem: Omnidirectional
Mic diameter: Φ4.0*1.5mm
Sensitivity: - 43db±2db
Frequency Range: 20-20KHZ
Output Impedance: ≤2.2KΩ
Standard Operation Voltage: 2.0V-10V.DC
SNR: ≥58db
Wire: 1.0m
Connector options
A1: 3.5mm Angle plug
A2: 3.5mm straight plug
B: 3.5mm male screw plug
C: 3.5mm female screw jack
C2: 3.5mm female screw jack (similar with Sennheiser)
C4: Mini 4 pins XLR plug (similar with MIPRO)
D3: 3 pins xlr
D4: 4 pins xlr
D4S:4 pins xlr (similar with Shure)
T4: 4 pins xlr for Audio-technica